Here's to greater life, enjoyment, and productivity – in the present moment!
Bill Epperly, PhD
Email: info@BillEpperly.com
Phone: 773.318.8963
Contact me to schedule a complimentary first session today!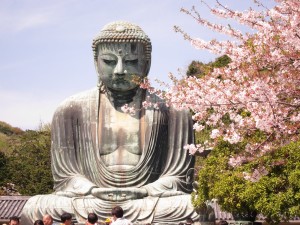 About Bill Epperly
Bill Epperly has a BS in Biology from Dickinson College and a PhD in biological chemistry from the University of Michigan. While in graduate school, he had a awakening which opened him to life in the present moment and signaled a new direction for his life. His interest in "doing science" disappeared, replaced by a passion for supporting others in their personal and professional growth. He spent three years living in a Zen community, where he learned to meditate and live mindfully. Bill is a graduate of Robert Morris University's Management Institute and a former Senior Fellow at Robert Morris University. He is a long-time student of Ken Wilber's integral theory and has founded and led two integrally-informed centers for teaching and learning (at The Chicago School of Professional Psychology and Adler University). He has a certificate in spiritual direction from the Institute for Spiritual Leadership in Chicago and is on the Board of the Chicago Area Spiritual Directors. He is a member of the Rogers Park Business Alliance and the Association for Contemplative Mind in Higher Education.
Recent years have brought rewarding client work and a growing number of public workshops and programs, including a series of monthly mindfulness programs for WholeHealth Chicago, an integrative/holistic medical provider in Lincoln Park, Chicago.
Bill is fascinated by the challenge of living life as an awake person in the city, fully engaged with life at all levels, yet living mindfully, in the now. He lives in the Rogers Park neighborhood of Chicago, two blocks from Lake Michigan, with his wife Claire and their two cats.
What others are saying:
"Bill excels in guiding others on the path to transformation through  experiential  practices which flow from his own  depths." -Patricia Grott, Evanston, IL
"You have been an impactful force in my own quest for balance in my life."
"I am eternally grateful for the spark that has been reignited within my own development."
"Bill brings a sense of peace not only to his experiential workshops, but to everyday life. I always leave his workshops feeling more connected to the peace within myself."
"I feel more calm and present to my life. I've also stopped taking an ADD drug."
"Bill has a way with words and simply bringing his message into the comfort of our consciousness. What a pleasure to work with you Bill."   -Terri O'Fallon, Pacific Integral
"Bill's style of mentorship is deeply intuitive and compassionate. He possesses the ability to meet any individual."  –DM, Art Therapist, Chicago