Discover the path beyond your current limitations.
Find healing at the deepest level
Be your highest, best self
Awaken your true potential
And discover your interconnection with all life.
Walk the path of mindfulness, a way of endless self-discovery and growth
Discover peace, purpose and fulfillment
In this and every moment of your life
The way of mindfulness is an ever-deepening path which leads to this very moment. As we grow rooted in the present moment, we learn to work with our minds, increasing mental clarity. We find freedom from patterns of anxiety, depression and worry that have been wearing us down.  We learn to work with difficult emotions – ours and others – so that we can stay centered and do the right next thing, even in the midst of emotional storms. We discover hidden potentials within ourselves and others. And our awareness opens up, disclosing the beauty and goodness that are always right here, hiding beneath the daily news. We are able to concentrate again and able to be the leader we most want to be. We find within us the keys to an authentic, embodied life.
I invite you to join me on this profound journey of self-discovery, healing, and awakening!
"Bill is very passionate and knowledgeable about mindfulness. He quickly appreciated my corporate world.   His coaching provided immediate benefits.  I am finding that I am much more focused in my career and my life in general.   The time spent with Bill has been transformative." – C.M. Philadelphia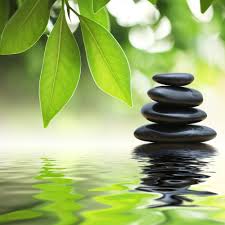 I offer three paths of practice: training, coaching and mindful fun
The Training Path is for people who want to learn mindfulness meditation and other tools for mindful living. You'll learn everything you need to know to meditate with confidence. And you'll learn powerful tools for working with your particular challenges in a mindful way, as they arise during the day.
The Coaching Path is for people who are looking for support as they navigate challenges at work or home. You'll find your unique path through your challenges to the tomorrow that is already waiting for your arrival.  This path may include meditation, but the focus is on what you're dealing with, here and now.
The path of Mindful Fun is for you if you're looking for a totally new way to experience mindfulness – in your own home and with your friends. Mindful Fun events can be part of any gathering from a shower to a birthday party to a mindful New Year's Eve party that you'll never forget. These events allow you to experience some of life's pleasures – chocolates, great music and the company of friends – with awareness heightened by guided mindfulness meditations.
"Bill helped me to get to the core of who I am and how I want to live my life.  Life no longer seems overwhelming and exhausting.  In fact, I feel more fulfilled and content than I ever have.  Everyday is filled with joy and Bill has played (and continues to play) an enormous part in this life changing shift." – A.M., Chicago
Contact me today for a no-obligations first session to learn which path of practice is right for you!