Enjoy Your Senses and Body, Mindfully
Mindfulness makes ordinary moments extraordinary. We learn that what's missing from our life is not "a better life," but our focus and wholehearted attention, in the moment. When we are in the moment, our senses become super-alive. Smells and tastes are infinitely richer. A favorite song heard from a mindful, relaxed place suddenly bursts with beauty we missed when listening during our commute. A mindfully eaten truffle becomes a deep experience of the pleasure of taste and smell. In Mindful Fun, I invite you into an exploration of the pleasure and joy of our bodies and our senses. We drop the concerns of our worried minds and enter our bodies. Our bodies are always in the present moment; reconnecting with the body opens the door to enjoying all the simple pleasures of life, the pleasures of our senses.
Host a Mindful Fun Party at your business or home
My Mindful Fun Parties are custom-designed for you, based on your goals for the event. Whether it's a corporate party celebrating your company's latest success or an intimate
 private party for couples, I'll work with you to create an amazing event. Starting with a mindful icebreaker, your party moves into a relaxed space of fun, playful ease. From the icebreaker, you flow into a deeply relaxing Guided Meditation that awakens your body and all its senses. An experience of mindful music might follow, or another of many mindful sense experiences. Want to incorporate qi gong or stretching into your event? There are so many possibilities! Mindful chocolate is a favorite, whether a solo exercise or one done in pairs. Or consider a series of mindful appetizers followed by mindful chocolate truffles. Events start at one hour in length.
Want a "Fun" Meditative Experience?
For those wanting a deep experience of relaxation, peace, and ease I offer Meditative Immersion Experiences. These focus on relaxing the body through release of held stress and negative self-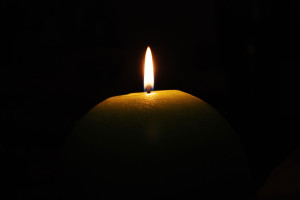 limiting beliefs. Experiences can be as short as one hour up to a full day Mindful Spa Day. Programs can be offered at your office or home or at an exclusive off-site location. A typical one to three hour experience might include:
-Guided Meditations for stress release and relaxation
-Qigong and gentle Yoga
-Mindful Walking, and
-An Introduction to Mindfulness Meditation
-All guests receive a CD with Guided Meditations and instructions for Mindfulness Meditation
Meditative Immersion Experiences can include follow-up sessions for those interested in developing an on-going mindfulness meditation practice or in learning to manage stress. Prefer to have a formal talk on managing stress, followed by a short experiential program? I will work with you to create the perfect event that will meet your needs and goals. Your event can focus on fun and celebration, on wellness and healthy living, on creativity and optimal workplace performance. Let me know what your needs and interests are and I'll design a program just for you.