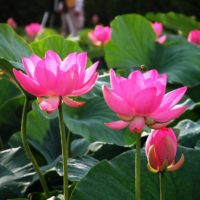 Learning Mindfulness Meditation
I've been teaching a lot of mindfulness meditation courses this year and I am loving it. Not only does teaching help me go deeper in my own practice, but all the time I spend teaching and meditating with others is deepening my experience of life in ways that I didn't expect. And so, I am even more inspired to get people started with mindfulness meditation. To that end, I'm going to share with you one of my brand new guided meditations. It's a brief but comprehensive introduction to mindfulness meditation with breath-counting as an anchor to the present moment. I hope you'll enjoy it and post a comment with your feedback along with any questions!
Remember: as you meditate, not only are you helping yourself but you are helping all beings. So I hope you'll meditate every day!
Here's the guided meditation, which you can also find on SoundCloud and which will soon be on Insight Timer: